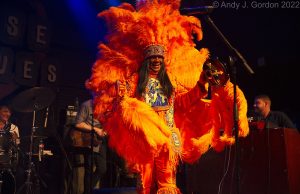 The Jazz and Heritage Festival continues in the Crescent City by Andy J GordonThe New Orleans Jazz & Heritage Festival takes place over two...
On November 10 2021 the Nth Power played at Woodlands Tavern in Columbus, OH. by Cam ElkinsWith creating art, intention is everything. As...
This soulful roots-rock trio drops their first studio album in six years with their most moving and inspired collection to date, which features posthumous...
The Second Annual Peace, Love & Funk Event at The Mint January 24, 2020 by Harriet Kaplanhttps://www.youtube.com/watch?v=DcBJ1cV01ToA large and expansive all-star band featuring Nikki...