Electro-Prog Quartet, TAUK, announces Otherworldly, Instrumental Full-Length Album Chaos Companion, Along With Surrealist Video For "The Let Out", Feat. Sammi Garett; along with additional...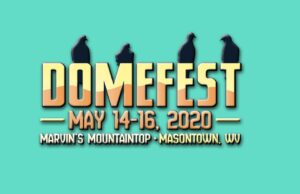 Final Lineup Adds Tauk and Special Collaborative 'Tauking Pigeons' SetThe final lineup for the 11th annual Domefest—taking place May 14-16, 2020 at Marvin's Mountaintop...
14th Annual Bear's Picnic Family ReunionBlain, PAAugust 1st-4th, 2019The team behind Bear's Picnic is pleased to announce that the 14th Annual Bear's Picnic Family...