New Book Sittin' In, Jazz Clubs of the 1940s and 1950s Reveals Early Bastions of Racial Integration. New Release Includes exclusive interviews with...
We are sad to report that Rocco Prestia, long time bass player for Tower of Power, passed away while in hospice.
When we saw the news of the passing of Jon Christensen we knew that his influence was far reaching as a musician....
The Center for Arts Natick MA hosted Grace Kelly for two nights December 6 and 7 2019. by Jennifer Simon
The Center for the Arts in Natick MA hosted the legendary jazz drummer on October 24th. by Jennifer Simon
Sculler's Jazz Club paid host to Macy Gray in Boston on October 18 2019 The last time I saw...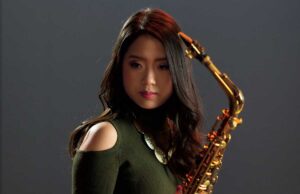 City Sports Grill in Northampton MA hosted Erena Terakubo on May 7 2019 Erana Terakubo is a bright young...
'GNOMES & BADGERS' Due March 8 from Seven Spheres Records: Special Guests Include IVAN NEVILLE, ANDERS OSBORNE, LUKAS NELSON, CHUCK LEAVELL,...
Northampton Jazz Workshop November 27 2018 Spare Time Northampton MA Tuesday night can be an...
Northampton Jazz Workshop at the Spare Time Lounge January 8 2019 by David Boatwright of the Equalites.