Phil Lesh & Friends bring the Lagniappe To the Westville Music Bowl! July 23rd 2023/ Review and photography by Joel Shover @Joelshoverphotography
The Westville Music Bowl in New Haven, Connecticut is no stranger to "packing the bowl" this summer with its insane concert series. What could possibly make it better? On July 23rd 2023 a little lagniappe was in order as Phil Lesh brought a list of friends that looked more like a list of all-stars to sprinkle on top of this beautiful bowl of a venue!
If you haven't seen a show here at the Westville Music Bowl by now, I have no idea what you are waiting for. This venue has it all with a wide variety of food and beverage selection, incredibly organized and friendly staff. The venue is spacious, and the sound is incredible! Oh, did I mention fried dough?
As we all looked up upon the waxing crescent moon, we now knew that were entering another dimension. A dimension not only of sight and sound but of mind. A journey, if you will, into a wondrous land of pure imagination. Welcome to the Phil Zone!
Phil Lesh & Friends are: Phil Lesh (bass, vocals); John Molo (drums, vocals); Grahame Lesh (guitar, vocals); Erik Krasno (guitar vocals); Jennifer Hartswick (trumpet, vocals); James Casey (saxophone, vocals); Jason Crosby (keyboards, vocals)
You could only hear the elusive "Dark Star" as we set sail on a a night of music that only Phil could put together. The band busted into "China Cat Sunflower" then into "I Know You Rider". Which happens to be the first song that Lesh himself ever played with the famed Warlocks that later became the Grateful Dead.
The band then paid homage to the late Jerry Garcia with a cover of "Loser" sung by Grahame Lesh. Next up on the list was Jennifer Hartswick showing her euophonic vocals she had the crowd bouncing along with "Deep Elem Blues". Hartswick, a trumpeter for the Trey Anastasio Band was the perfect fit for this "friends" lineup. Phil Lesh himself was trumpet player at Berkeley High School before he played the bass, so he knows how to pick the best! Just listen for yourself.
James Casey, saxophonist for Trey Anastasio Band, was up next with his powerful vocals as he took the bowl to church with "Dear Prudence" that featured the organ sounds from Crosby, and the sweet guitar tones from Krasno that had everyone hanging on every note picked for a good twelve minutes!
Love would see us through another eleven-minute jam as "They Love Each Other" closed the first set.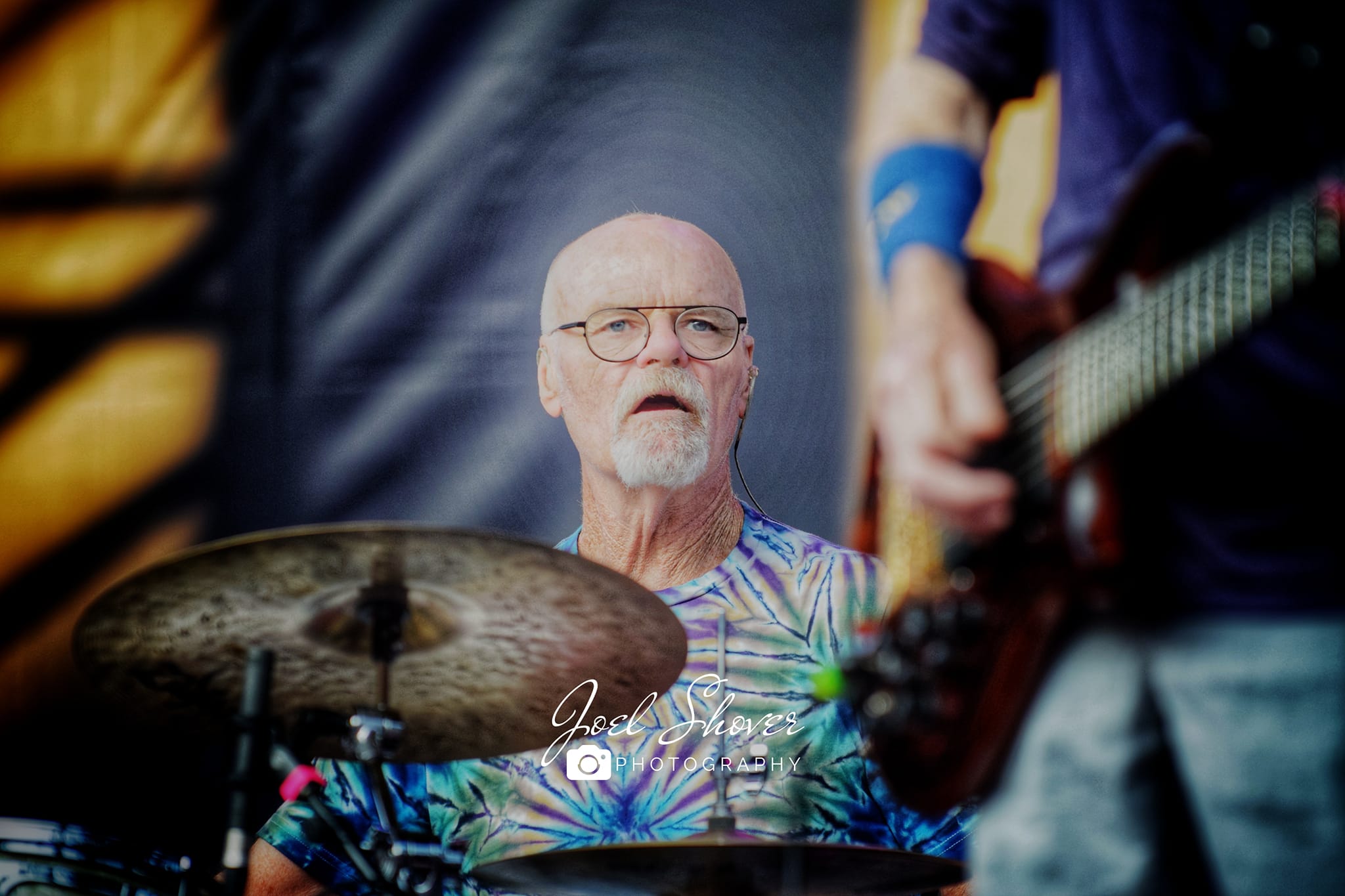 The crisp new England summer air smelled so good as the band took to the stage for the second set. "Help on the Way" took us into "Slipknot!". One would have to believe that with the changing Marijuana Laws in Connecticut that the next song was a nod with "Let it Grow". The fans were spinning and dancing with nothing but love in the air. It was time for some more sweetly insane vocals from Jennifer Hartswick as the band broke into a stellar fourteen minute "Scarlet Begonias".
As I write this, I still have chills from this song Jennifer hit notes in this song that captivated the audience stopping strangers just to shake their hands! You couldn't stop what was coming next, for it was teased all night from the start of the first note of the show. It was finally here, the elusive "Dark Star"! It came crashing onto us pouring all its light into ashes! Shall we go, you and I, while we still can? Through the transitive nightfall of diamonds? I can tell your future, look what's in your hand, but I can't stop for nothing I'm just "Playin' in the Band" took us into a sixteen minute jam filled dance infused good lovin time!
Phil then reminded us to become organ donors because this night would not have happened if he never found a donor! Life is full circle! Find out more here https://www.organdonor.gov/sign-up
It was time to leave this "Brokedown Palace" but I'll be back to the Westville Music Bowl if I have to crawl!
Setlist:
Dark Star (jam)
China Cat Sunflower
I know You Rider
Loser
Deep Elem Blues
Dear Prudence
They Love Each Other
Set 2:
Help on the Way
Slipknot!
Let It Grow
Scarlet Begonias
Dark Star
Playing in the Band
Encore:
Brokedown Palace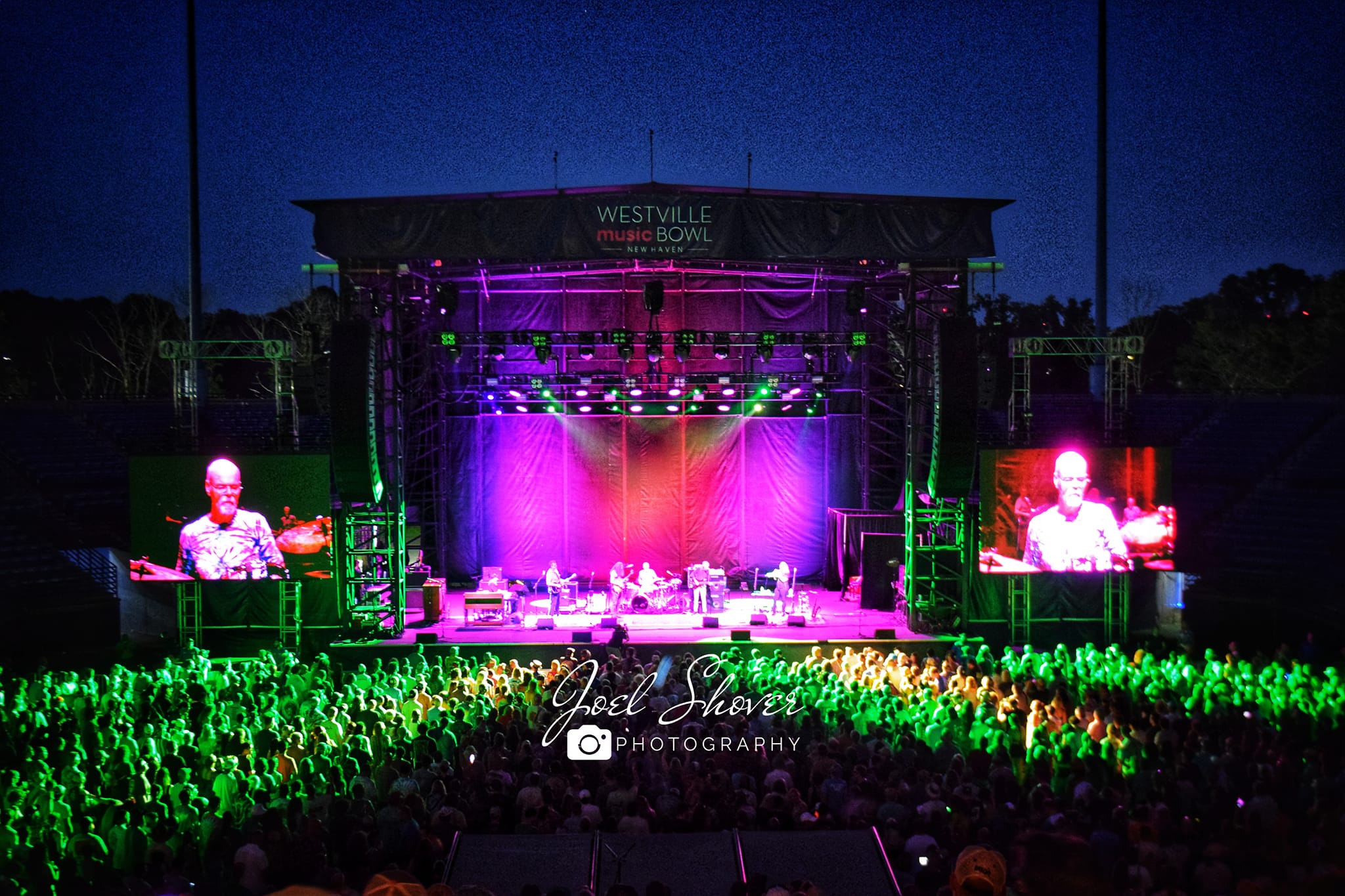 Go See Live Music. Til the Next Show…
A full gallery of photos from this night by Joel Shover Photography is available here.
🤟🏿🤟🏾🤟🏽🤟🏼 #GETTOTHESHEA in Turners Falls MA on Friday 8/18 when we welcome John Kadlecik for a night of his "acousti'lectric" solo stylings! John Kadlecik is a singer, songwriter, and musician based in the DC area who can play most string instruments, but is primarily known for being a guitar-slinging sideman to Grateful Dead members Phil Lesh and Bob Weir in the band Furthur. An original co-founder of the group Dark Star Orchestra, John has been performing improvisationally-oriented shows regularly since the late 1980's and touring nationally for the last 20 years. His work also includes several studio releases of original music, and he is currently active with Melvin Seals & JGB in addition his own group, The John Kadlecik Band, and a "supergroup," the Golden Gate Wingmen. TICKETS HERE

To submit an article an article or review, or to just say hello hit us at [email protected]
Also- check out the search feature in the upper right hand corner and search for your favorite artist, event, venue or genre. You'll be surprised at what you find!
Check out the Live Music News and Review.com Facebook page for updates and announcements.