April 21 - 23 2023 Ventura California. By Andy J. GordonThe Grateful Dead performed eleven noteworthy shows at The Ventura County Fairgrounds from 1982...
Roots Rock Revival at the Full Moon Resort, Big Indian, NY August 5-9 2019 by Rick WinfieldEat > Learn > Chat > Eat >...
Words and Photos by Ryan O'MalleyIn a year where the festival scene seems to have hit a few roadblocks – the Rolling Stones and...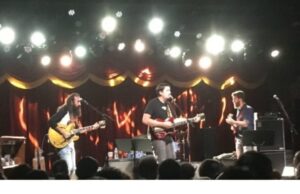 The Terrapin Family BandBrooklyn BowlSeptember 2, 2016By Gary BlicksilverPhoto Credit: Sharon BudmanFor a full gallery of Sharon Budman's photos, click here.Props out to Paul...