Roots Rock Revival at the Full Moon Resort, Big Indian, NY August 5-9 2019 by Rick Winfield Eat >...
Words and Photos by Ryan O'Malley In a year where the festival scene seems to have hit a...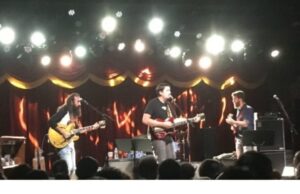 The Terrapin Family BandBrooklyn BowlSeptember 2, 2016By Gary BlicksilverPhoto Credit: Sharon Budman For a full gallery of Sharon Budman's...