Holly Bowling
SOhO Restaurant & Music Venue
Santa Barbara, CA
January 29, 2017
Story, photos, and video by Steve Kennedy

To submit a review or story for consideration hit us at [email protected]
Check out the Live Music News and Review.com Facebook page for updates and announcements.
SOhO Restaurant and Music Club was the setting for an intimate dinner show hosted by Holly Bowling. The sold out dinner area gave the attendees with a reservation a wonderful chance to have a cocktail and dinner while taking in Holly's mesmerizing musical ability.
Holly Bowling gained popularity by transcribing a historic jam known as the "Tahoe Tweezer" by Phish, note for note, and then playing it in a classical style on a grand piano. She is a classically-trained pianist from the age of 5 which gives her the ability to put a fresh new twist to covering a wide array of popular rock music. Her most notable band covers are Phish and the Grateful Dead. Her recently released project Better Left Unsung is a compilation of Grateful Dead songs reinterpreted with the flair that only an artist of Holly's caliber can give it.
On this evening her show featured covers by an eclectic mix of bands including the Disco Biscuits, Rage Against the Machine and Led Zeppelin. She played a medley of songs from her recently released CD including "Crazy Fingers" and "I Know You Rider." She used the set as a platform to weave "Help on the Way" by Slipknot in and out, revisiting it in different forms several times during the evening. A few other highlights from the night included a reimagined version of Led Zeppelin's "Immigrant Song." She had fun with two Dead covers: a playful "China Cat Sunflower" and closed her set with a triumphant "Franklin's Tower."
Her irresistible charm and zest for creative ingenuity came through time and time again. She has a fascinating ability to draw the listener in and give them a whimsical yet intense experience. She would often create tension and drama in her music only to resolve it in a fun and new direction. At the end of her set Holly was met with a spontaneous standing ovation before playing the encore, Phish's "Squirming Coil."
This was her last show of a popular West Coast swing that was either sold out or standing room only crowds. Holly Bowling continues her 2017 winter tour playing shows across the Midwest and East Coast all the way through the end of March. You can find out more about Holly on her updated Facebook page, YouTube, and also look for her newest release at www.betterleftunsung.com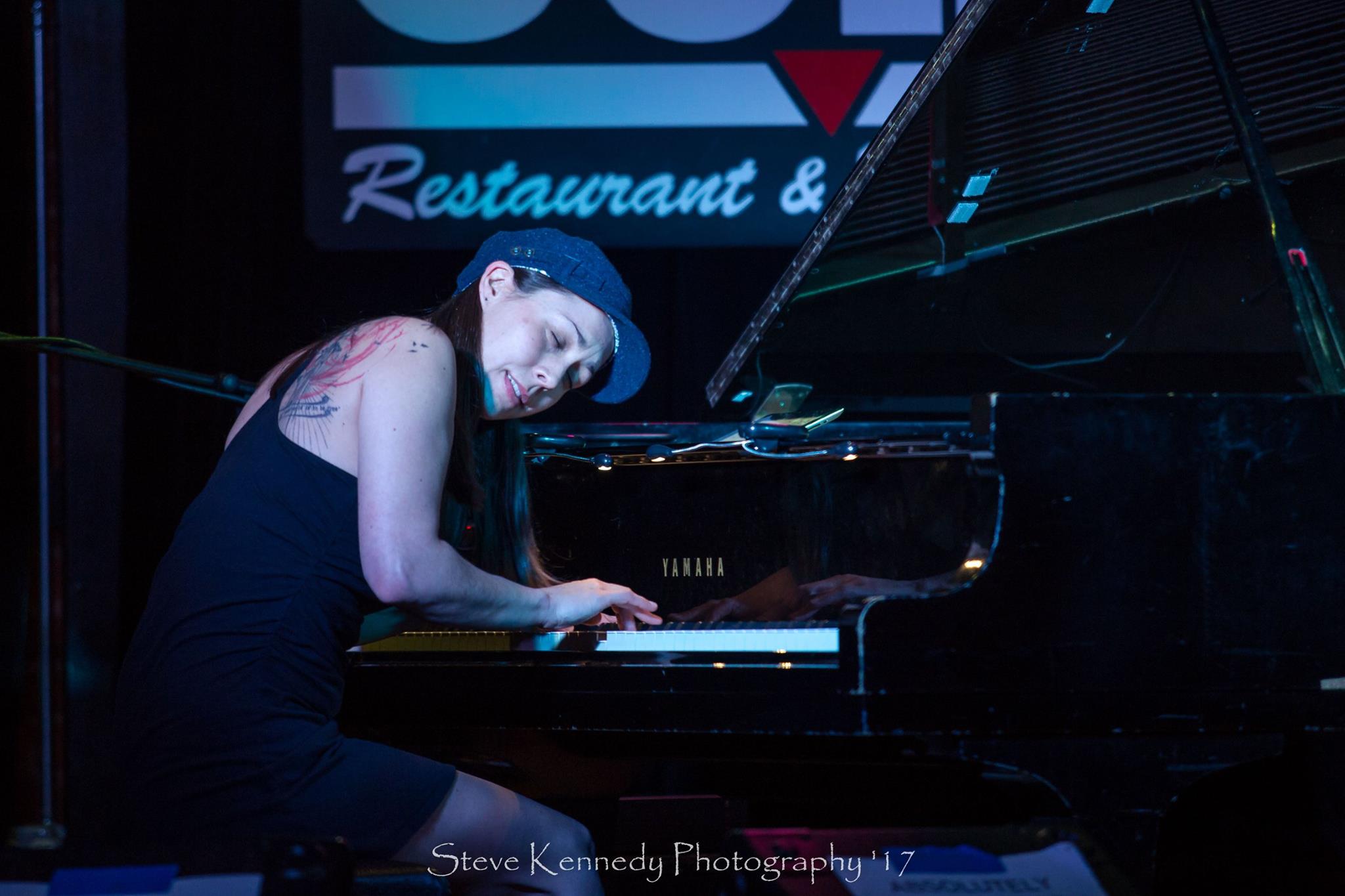 Setlist:
The Curtain With
Crazy Fingers
Taste
Help on the Way
Slipknot! (Crazy Fingers)
Magellan (Disco Biscuits cover) (mashup with Slipknot)
Scents & Subtle Sounds
China Cat Sunflower (Grateful Dead cover)
Magellan (Disco Biscuits cover)
Immigrant Song (Led Zeppelin cover)
Wake Up (Rage against the Machine cover)
I Know You Rider/ Slipknot/ Wake Up Mashup
Slipknot!
Franklin's Tower (feel like funkin it up) (Grateful Dead cover)
Encore:
Squirming Coil (Phish cover)
To see more of Steve Kennedy's photography of the show, check out his gallery on the LMNR Facebook page.
Check out Jack O'Handley's review of Holly Bowling's show in Columbus, OH last year here.
To submit a review or story for consideration hit us at [email protected]
Check out the Live Music News and Review.com Facebook page for updates and announcements.