What a show I saw Friday night Celebrating David Bowie @ The Copernicus Center Chicago Oct 14th 2022 . I had been waiting patiently since it...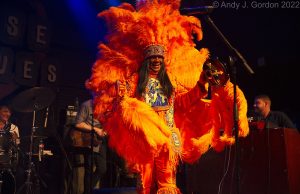 The Jazz and Heritage Festival continues in the Crescent City by Andy J GordonThe New Orleans Jazz & Heritage Festival takes place over two...
The First Church of the Sacred Silversexual to Honor David Bowie for Two Nights in January 2018The theatrical experience dedicated to all things Bowie...
Austin Dam Show announces lineup PA festival August 26 and 27Austin, PA To Submit a review or story for consideration hit us at 
[email protected]
out the Live Music...