PA festival August 26 and 27
Austin, PA
An eclectic music festival at a Dam cool venue…
The Austin Dam Show is an annual music festival that brings live music and its fans to the area known as the PA Wilds. The show is held at the Austin Dam Park, where the remains of a giant concrete Dam that failed over a century ago still stand. The Dam ruins and surrounding mountains create a natural amphitheater and a Dam cool experience. At dark, the Dam lights up with multimedia projection lighting. It's a sight you won't see anywhere but the Dam Park at Austin.
This year we have put together an outstanding line up of original artists who will be doing a tribute to some of the most outstanding musical icons of the 60's & 70's.  
Pre-Sale Tickets Available: $50 – Full Weekend; $25 – Friday Only; $30 – Saturday Only
Gate Price:   $60 – Full Weekend; $30 – Friday Only; $40 – Saturday Only
Kids 12 and under Free PLUS  Parking and Camping are Included
FULL WEEKEND tickets may also be purchased for $50.00 in advance at the Potter County Artisan Center, 227 N. Main Street, Coudersport, PA, The Hotel Crittenden, 133 N. Main Street, Coudersport, PA or the Austin Dam Memorial Park Store & Welcome Center 5384 State Route 872, Austin, PA.
Facebook Event Link: https://www.facebook.com/events/223339008044118/?active_tab=highlights
The Dam Park… The 76-acre park is privately owned and operated by the Austin Dam Memorial Association, a small group of volunteers that comprise a 501(c)3 non-profit organization whose goal is to preserve the remains of the Austin Dam and the memory of the 78 people who lost their lives when the Dam failed on September 30, 1911. You are experiencing a piece of history!
Today, Austin, PA is home to just 600 people and the smallest school district in Pennsylvania. Due to its tragic past, Austin is known as "the town too tough to die." Visit Austin to see what remains of the town that almost washed away.
About the lineup:  
For 2016, we challenged our bands to choose a music icon to conduct a tribute to during their set. Below is a list of the bands and who they chose. Check out the band line up here.
Swift Technique: Prince vs. Morris Day Swift Technique, Philadelphia's fiery funk extravaganza,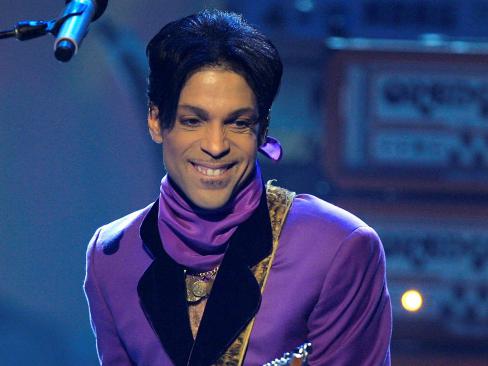 enters 2016 after completing their most successful year to date. Most recently, the band has held several high profile support slots, including sharing the stage with Karl Denson's Tiny Universe, The Motet, Fishbone, The Main Squeeze, Sister Sparrow & T
he Dirty Birds, JoJo Mayer, Big Sam's Funky Nation and Sophistafunk. While introducing the powerhouse lead vocal tandem of Chelsea ViaCava & Nik Greeley, the band released two new singles, "Dress Shoes" & "Jay's the Name" to critical acclaim. 2015 saw the debut of Swift Technique's "Ultimate Funk Throwdown: Prince Vs. Morris Day", which will continue to be performed on select dates throughout the country. With a new EP release slated for Summer 2016, Swift Technique plans to debut a large portion of new material on March 5th at Johnny Brenda's in Philadelphia.
After forming in 2007, Swift Technique has relentlessly toured, performed and recorded throughout the US. The extremely positive and contagious chemistry shared by the band has always been translated in the live setting. With the 2013 release of, "you boys be aight", Swift Technique established themselves as an up and coming force in the recording industry. Although the group draws from many influences ranging Funk & Soul to Hip-Hop & Rock, their genre is uniquely Philadelphia.
Flux Capacitor: David Bowie Emerging from the Pennsylvania music scene, from the outskirts of the City of Brotherly Love, is the phenom band known as Flux Capacitor. Their fiery, distinct sound has catapulted the group with lightning speed into the national music scene. 
Flux Capacitor won Jam Band of the Year at the highly esteemed 2013 TriState Indie awards in Philadlephia and was again nominated for this distinction in 2014. Flux is a dedicated family group that believes in music, joy and consciousness. Under these guiding principles Flux Capacitor has shared the stage with Umphrey's McGee, Railroad Earth, Keller Williams, Rusted Root, JGB with Melvin Seals, David Grisman Quartet, and more.
Out of the Beardspace: Frank Zappa 
In a psychedelic explosion of sound and color, Out of the Beardspace, expresses its wide range of emotions. Sections of improvisation flow seamlessly in and out of compositions which fuse jazz, pop, funk, rock, and more into a Beardly Beast that will certainly move you.
Having met as teenagers at the School of Rock, members of Beardspace have been making music together in some form or another for many years. As School of Rock students, they had the opportunity to tour in the US and Europe, perform with Rock Stars like Jon Anderson (Yes) and Perry Farrell (Janes Addiction), and play at music festivals like Lollapalooza in Chicago and Zappanale in Germany.
In a world where entertainment is too often reduced to a passive spectator/performer relationship; and where social interactions are too often reduced to quick moments of stolen time; and appreciation of nature is too often kicked aside for the pride of progress; Beardfest attempts to be a breath of fresh air. Lovers of music, art, nature, and knowledge look forward to an all-encompassing event every year.
Mystery Fyre: The Doors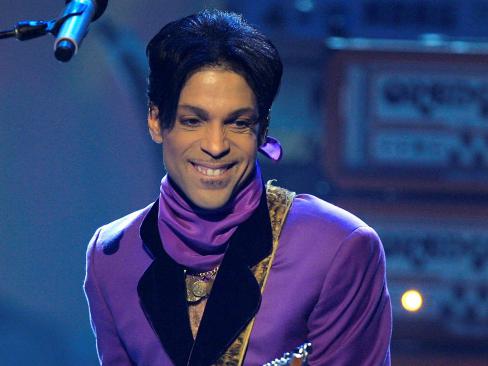 Mystery Fyre roars with a high-energy eclectric explosion of rock n' roll, the kind that leaves the soul on fire and spirit soaring higher. Vintage relics born into the latter vinyl era have evolved into a sensational experience infused with a sound calling on early blues-rock legends of the 60's British Invasion, yet unquestionably original to the bone. The family stone is key to the group's uplifting medley of heart-moving vocals, passionate guitar licks, fat bass grooves and riff-rocking beats that conjure the unique brotherly trio's all-or-nothing expression of life through music.
Mystery Fyre's booming style has created a response from regional and national press, including a spot on Relix Magazine's Top of the World charts, ranking them alongside the likes of Joe Walsh, Keller Williams, Stringcheese Incident and Galactic. In early 2014, their loyal following became the proud audience of festival goers to attend the band's first annual Fyre Fest in Northeast Pennsylvania.
The New Daze: Led Zepplin 
The New Daze is an Improv-driven Rock quartet based out of the Syracuse area which is constantly remolding itself and its sound. After years of growing up together since originally forming back in 2011, and an onslaught of line-up changes, they are now ready to hit stages far and wide to bring their unique blend of introspective and esoteric lyrics and dangerously explorative, sometimes blindingly technical music.
The line up is Max Flansburg "Dirty M The Wizard" on Guitar, Jamie Knittel on Bass Guitar, Erik Hoffman on keys and synths, and Steve Graf on Drums. With all four singing and playing a role in the direction of the performance, you'll find out in real time just what sort of tricks are up their sleeves. The New Daze plays songs that could be classified as Funk, Reggae, Trance, Metal, Dance, Rock, and with even the occasional hip-hop favorite thrown in.
Still Hand String Band: Pink Floyd 
Still Hand String
Band is a four-piece progressive jam grass machine, instilling their hand into the future of bluegrass music. Hailing from the coal region of Northeastern Pennsylvania, Still Hand plays a wide variety of original and cover material leaving no genre of music untouched. Their heap of originals, although bluegrass at heart, are influenced by rock, jazz, country, psychedelia, reggae, classical compositions, and other traditional and nontraditional styles. Lyrical content ranges from songs about the open road, dodging the law, fleeing society, riding the American railroad drunk in a boxcar, strong whiskey, fast women and many other every day occurrences. With all four members coming from very different musical backgrounds, none of which being bluegrass, they have found a sound that you can't quite put a name on, other than…. SpazzGrass.
The band boasts a long list of original material, some of which can be found on their debut recording, Little Spiders Sessions. Since their first studio endeavor, the band has piled on new originals and reinvigorated songs they played in the beginning, adapting to their ever-changing musical landscape. They're expecting to hit the studio again in 2016 for another full length release, and much more in the future.