Rebecca Loebe is a young singer-songwriter who grew up in Atlanta and has done time in DC, Boston and New York, now making her home in Austin, TX. She is known for her distinct voice, well-crafted songs and ability to bring an audience to her journeys, introducing them to the characters she meets and observations she makes as she travels. Rebecca has toured non-stop since 2009, averaging 150-200 shows per year as a headliner and as support for The Civil Wars, Ellis Paul, Mary Chapin Carpenter, Nicki Bluhm and the Gramblers, Matt the Electrician and others. Rebecca's live performances have created a passionate fan base around the world. In 2014 she performed in 35 states of the US, Canada, Europe and Japan.
Rebecca Loebe was tapped by Goose Creek Records to record and produce 3 Nights Live and Rebecca Loebe Live, her first official live concert releases. She has won numerous awards for her songwriting, including the prestigious Kerrville New Folk Award, and has received recognition for her unique, powerful voice. In 2011 she was a featured contestant on the first season of NBC's "The Voice," winning a spot on Team Adam and an iTunes Top 10 single worldwide with her captivating re-imagination of Nirvana's "Come As You Are." Earlier this year she was ranked #9 on Alternate Root magazine's annual listing of the 30 Best Female Singers in America.  
LMNR:  So, Rebecca: what's new?  
Untitled from Paul Joseph on Vimeo.
I released a live album last month, my first collaboration with a record label. Goose Creek Music is a Virginia-based record label that specialized in live Americana releases, and they contacted me last spring about putting together a group of singer/songwriters for a live release. We ended up inviting Bryan Hembree and Bernice Hembree (aka Smokey and The Mirror) and Raina Rose to join me for an in-the-round tour which we recorded and released as a suite of live albums, focused around a collaborative album called Three Nights Live, which features performances from all four of us backing each other up on our original tunes and experimenting with fun covers that we had always wanted to perform live (like Jackson Browne's "These Days," Townes van Zandt's "Loretta" and Smokey Robinson's "Tracks of My Tears," to name a few).  
After the tour I was honored that Goose Creek asked me to be the first artist on their roster to serve as Producer on one of their releases (at the very least, I figured it would please my parents to see me putting my fancy Berklee education to good use). I oversaw the mixing and mastering process in Austin and worked with the design team that helped me with my last two releases. I'm really proud of what we came up with, I really think Three Nights Live is a fun album to listen to – we worked hard to capture the spirit of the shows which, essentially, focused on a group of friends sharing creativity and inspiration together.  
LMNR: Your bio mentions Eddie's Attic, tell us your impressions of that venue and how it shaped your early playing.  
Ah yes, I love Eddie's Attic! It's the first "real venue" I ever played, and still one of my very favorite stages in the world. The first time I went there I was 15 years old. My dad took me to their legendary Monday night open mic and I got to stay out past 10 on a school night. I was hooked.  
 Check out the VENUE SPOTLIGHT article on Eddie's Attic.
LMNR: Berklee School of Music-  tell us your thoughts on how that school, and Boston shaped your developing musical style.  I had a wonderful time at Berklee College of Music, though I didn't perform a lot while I was there. I basically threw myself full-time into the Music Production and Engineering department that I was majoring in. The studio skills I learned there helped me get a job as an engineer straight out of college, which gave me access to the facility where I recorded my first album of original music, which enabled me to tour, which inspired me to write more and better songs and basically launched the cycle that I am in today. The demanding program (mixed with my oldest-child-type-a-student personality) taught me how to learn, how to work with all different personality types and how to function on very little sleep.  Conversely, it also helped me developed my superpower of being able to fall asleep ANYWHERE, something I use on airplanes on a weekly basis in my current life as a traveling musician.    
LMNR: Who are some of your inspirations so far as song writing?  I love smart writers who tell stories that wouldn't otherwise be told and who use words in unexpected ways. A few examples of this are Randy Newman, Joni Mitchell, Gillian Welch, Raina Rose, Danny Malone, Carole King, Danny Schmidt, Matt the Electrician, Devon Sproule and so many more…  
LMNR: Naturally, people are curious about your appearances on the Voice.  How did that come about?  Do you have any contact with other contestants from that show, or from judges and mentors?  Did you learn anything specifically from that experience?  Did it contribute to an instant fan base for you or just supplement what you were already doing?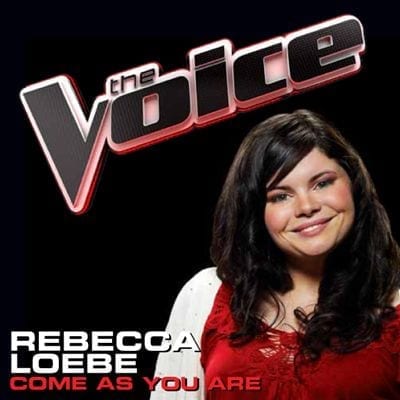 My path to "The Voice" was totally random. To be honest, I never had any interest in being on a show like that, but the casting directors who were looking to get people out to the auditions for Season 1 sent me an email from my website inviting me for a private audition. Based on their pitch, I wasn't really interested in being on the show but it also didn't sound like the kind of thing I would get picked for…so I figured it couldn't hurt to go and meet some people in showbiz. For whatever reason, I was pretty relaxed in the audition, goofed around and did my thing. It made a good impression and they kept inviting me to callbacks until I was face to face with the superstars and it was totally nuts. Much later, I found out that the casting director who initially reached out to me heard of me from her first boyfriend in LA, a guy from Atlanta who I had gone to middle school with. While they were dating, he gave her my CD and although they had long since broken up, when it came time to schedule the auditions she still had my CD on her desk. Crazy world.  
LMNR: Not a lot of women are known for guitar playing.  What is your relationship to the guitar?  What would you tell young ladies who are considering taking up the guitar? Has being an independent woman impacted your development?  Positive or negative?  Any wacko stories in that regard?  
YES! Let's talk about gender. At Berklee, as with many music colleges, every student must declare a principal instrument. There were 1200 guitar principals my freshman year. Would you like to guess how many of them were women? About 10. I was not one of them; even though I had already been playing guitar for several years when I got to school, I was way too intimated to study guitar in that environment.
Later, when I was in the engineering department, the male to female ratio was 25:1. I know that Berklee has been very proactive in recent years about closing those gaps, but the fact is that there are elements of the music industry that have been historically male-dominated (which is strange to me because as a childhood fan of 50's and 60's girl groups/doo-wop, I honestly believed that the music industry was a woman's world).  Sooooo how did we get here? Oh right, guitar. I am a self-taught guitar player, although I do occasionally sit down with people who are much better than me and pick their brains for ideas of things to practice. I've always approached the guitar as accompaniment for my songs/voice/performances. When there is something new I want to learn technique-wise, I try to incorporate it into a song I'm writing, to sort of force me to practice that technique thing a lot as I'm writing the song and preparing it for performance.  
Also: there are a lot of bad ass women playing guitar. Bonnie Raitt. Patty Larkin. Raina Rose. Kaki King. Devon Sproule. Many, many, many, many more. It's my hope that eventually they stop getting told after gigs that they are good "for a woman/girl," and just get recognized for being the bad asses that they are. Am I allowed to say bad ass in this interview? I hope so, cuz I just said it three times…    
LMNR: Is there new material in the works?  A new studio album?  
Oh yes, there is new material and I am working on a new album. Currently I'm in the "positive visualization" stage, although we should be breaking ground in the physical world sometime after the new year. Stay tuned for updates 🙂  
LMNR: What can fans expect from your upcoming show dates? I've got a whole slew of new songs that I will be tinkering with on my upcoming tour dates, as well as some re-arrangements of tunes from my three studio albums and the recent live release. I'm working on a few new covers, as my friends can't seem to stop getting married and asking me to learn new songs to sing at their weddings (gotta practice 'em somewhere, right?). Hopefully you and I will have a really inspiring conversation right before the show that I can muse about while tuning onstage…    
TOUR DATES:

Denver, CO at Swallow Hill Music on November 1.
Ft. Collins, CO at The Showcase Room on November 2.  
New London, NH at Flying Goose Brewpub on November 6.
Portsmouth, NH at Book & Bar on November 7.
Cadyville, NY at Cadyville Concert Hall on November 8.  
Ardmore, PA on November 12.
Cambridge, MA at Lizard Lounge on November 13.  
Pomfret, CT at The Vanilla Bean on November 15.
Norwich, CT at Folk in the Chapel on November 16.
Vienna, VA at Jammin' Java on November 17.  
Ft. Atkinson, WI at Cafe Carpe on November 20.
St. Paul, MN at Ginkgo Coffeehouse on November 21.
Check out the Live Music News and Review.com FB page!!
Check out the review of the Adam Ezra solo acoustic show in Boston in OCT.
Check out the review of the John K Band show from Quincy MA last spring here.
Check out the review of the Furthur show from Boston 2013 summer tour here.
Check out the Robin Trower review from Albany NY in OCT 2014 by Jimm O'D.
Disclaimer:  The parent company of this site also owns a music promotions company.  Rebecca Loebe is not a client of that company.  Some of the articles  here are from artists represented by the parent company, others aren't.  We all love live music, so what can you do, right?