Camp Kee Wanee in Greenfield MA welcomed back the Strangecreek Campout on May 27 2022Three years is a long time. You have to...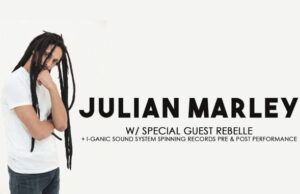 Julian Marley and the Uprising performing live at Hawks and Reed May 11 2019by David Boatwright of the EqualitesAvid Reggae fans will remember that...
Historic Reggae Festival Returns To Charlemont Fairgrounds The Charlemont Reggae Festival touts itself as "the live music bargain of the summer," returning to...
Charlemont Reggae Festival A Tribute to Ras Jahn Bullock Charlemont Fairgrounds, Charlemont, MA August 26, 2017 Story by Eric Sutter ...