This new release includes distinctive versions of music by: Kamasi Washington, AStor Piazzola, and Snarky Puppy. Release-Day Live Stream Performance Confirmed For Tonight!!...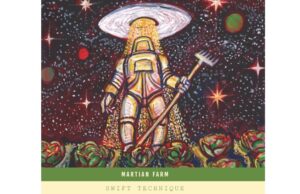 Philly favorite Swift Technique is thrilled to announce the release of their first full-length album, MARTIAN FARM, available everywhere TODAY, Friday, January 31st.With MARTIAN...
Including dates with The New Mastersounds, Lettuce & Dopapodhttps://www.youtube.com/watch?v=JFLGuBRtWeAHeaded by Snarky Puppy's multi-Grammy-winning percussion duo of Robert "Sput" Searight and Nate Werth, Ghost-Note is an explosion of sound. With...
Luna Light Music and Art festival Sunday night jazz jam with Medeski Martin Benevento Russo plus the Snarky Puppy Horns and Holly Bowling Darlington Maryland...