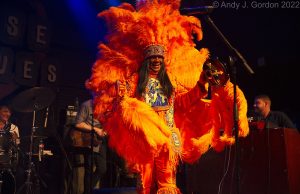 The Jazz and Heritage Festival continues in the Crescent City by Andy J GordonThe New Orleans Jazz & Heritage Festival takes place over two...
A CELEBRATION OF GREGG ALLMANhttps://www.youtube.com/watch?v=ainFd-8qJ3MDevon Allman is thrilled to announce the fifth annual Allman Family Revival, a celebration of the life, spirit, and music...
New Album, Thoughts & Prayers, Out January 31Drive-By Truckers have unveiled the latest single from their much-anticipated new album, THE UNRAVELING. "Thoughts and Prayers"...
In roughly one and a half weeks, a special, possibly once-in-forever, lineup of NYC musicians will come together to serve a full evening and...