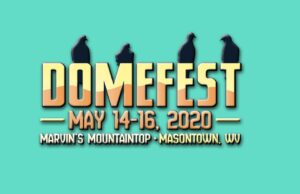 Final Lineup Adds Tauk and Special Collaborative 'Tauking Pigeons' Set The final lineup for the 11th annual Domefest—taking place...
Alchemy Rises At Frontier Ranch This SpringThe inaugural Alchemy Rising Festival debuts in May in Central Ohio To Submit a review or story for consideration hit us...

Broccoli Samurai
Woodlands Tavern Columbus, OH
February 5, 2016
Jack O'Handley of Rubix Wheel wandered into the Woodlands to catch the Samurais of Broccoli in their native Ohio. Jamtronica? Sure, but with a twist. We've included two short videos from that night.