Photos by Vinny Natale unless otherwise indicated. Words by Live Music News and Review.com staff writer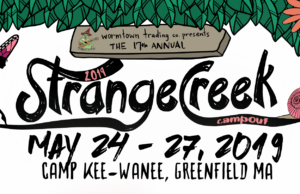 Strangecreek Campout May 24 2019 Camp Keewanee Greenfield, MA Spring bloomed in full force at the Strangecreek Campout in...
The Stone Church Brattleboro Vermont March 18 2019 I have to admit, I'm pretty excited about the Strangecreek battle...