May 26 - 29 2023 Camp Kee Wanee Greenfield, MAIn New England one of the first sign's of spring, aside from the flowers blooming...
The Kings with James Montgomery - Whalley Park, Southwick MA 14 Aug 19 by Jimm ODThis is an EVENT, I do believe! There ain't...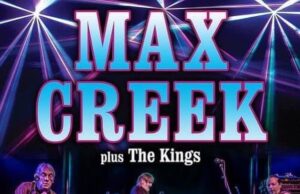 Performing live at the Pearl Street Ballroom in Northampton MA on January 26 2019Max Creek review by LMNR, The Kings review by Jimm O'DThe...
StrangeCreek Campout Returns to Greenfield, MA for 16th Year The family-friendly event, hailed as the kickoff to to festival season in the Northeast,...