Lettuce has released its sixth studio album, Elevate, today via Lettuce Records. Tour Dates announced, too.Genre-defying funk-jazz-soul-hip-hop-psychedelic-jam-art-rock-experimental-avant-garde music titans Lettuce have released their sixth studio...
Lettuce Tour Dates Announced for 2019 To submit a story or to just say hello, email us at
[email protected]
Check...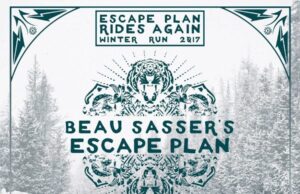 Beau Sasser's Escape Plan announce three show run in January To submit a review or story for consideration hit us at
[email protected]
Check...
Lawrence share new live video of Donny Hathaway classic Prepare to open for Vulfpek and Eric Krasno Band To Submit a review or story...