Asheville Civic Center Asheville, North Carolina 12/10/2022 by Willa SteinWarren Haynes Christmas Jam, benefiting the Asheville Area Habitat For Humanity, on Saturday, December 10th filled Harrah's Cherokee...
Friday September 20th the legendary English rock band performed at the BB&T Center in Sunrise, FL. Review by Sharon Budman Photos by...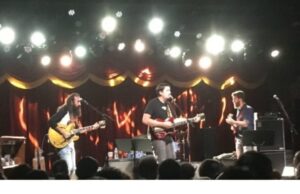 The Terrapin Family BandBrooklyn BowlSeptember 2, 2016By Gary BlicksilverPhoto Credit: Sharon BudmanFor a full gallery of Sharon Budman's photos, click here.Props out to Paul...