Odetah Camping Resort in Bozrah CT hosted Max Creek's festival September 8 and 9, 2022.The thirtieth edition of Camp Creek began on Thursday night,...
Canna Provisions Presents September 18th Thru Halloween 987 Meadow Street LEE, MALIVE MUSIC IS ALIVE!!!Canna Provisions brought a million dollar industry to...
In light of a summer season without major entertainment events, some smaller local venues have been able to improvise and provide a platform for...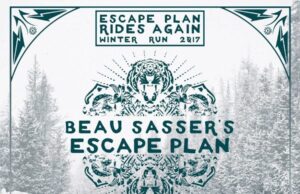 Beau Sasser's Escape Plan announce three show run in January To submit a review or story for consideration hit us at
[email protected]
Check...
Beau Sasser's Escape Plan  Strangecreek Campout Camp Kee Wanee Greenfield, MA May 27 2016 To Submit a review or story for consideration hit us at 
[email protected]