Melvin Seals & JGB poised to launch Fall 2018 Tour
The longtime keys man of the Jerry Garcia Band will perform in the Berkshires of Western Mass at the Colonial Theatre in Pittsfield, MA on Thursday 10/11.
To submit a story or to just say hello, email us at lmnandr@gmail.com
Check out the Live Music News and Review.com Facebook page for updates and announcements.
From the YouTube channel of gerryjdvideo: 
Melvin Seals has been a powerful presence in the music industry for over 30 years with a long-established reputation as a performer, recording artist and producer. Melvin is most revered for his powerful, high-spirited, Hammond B3 organ, and keyboards in the Jerry Garcia Band. Melvin spun his B3 magic with the Jerry Garcia Band for 18 years
and in doing so helped pioneer and define what has now become "jamband music." From blues to funk to rock to jazz, Melvin Seals serves up a tasty mix with a little R&B and gospel thrown in to spice things up. They'll bring all this and more to their upcoming Fall 2018 tour, which kicks off this Friday and Saturday 9/29 and 9/30 at Terrapin Crossroads in San Rafael, CA.
The tour will stretch across the nation into the wintertime and caps off on Jam Cruise 17 in mid-January 2019. The Jam Cruise lineup is impressive, boasting not only Melvin and JGB but also Umphrey's McGee, Galactic, Kamasi Washington, TAUK, and much more. In the meantime, there will be stops at the Brooklyn Bowl, two night runs at the Rusty Nail in VT and the Cabooze in Minneapolis, and an appearance at the Hangtown Music Festival in Placerville CA. They'll also grace Western Mass with a concert in Pittsfield in the Berkshires. Melvin Seals and JGB have performed in the area recently at the StrangeCreek and Wormtown Music Festivals of years past and will certainly be received with open arms.
Melvin and JGB bring an intuitive, expressive style, soul, spontaneity and remarkable chops to the table. With acoustic and electric ingredients and unique combinations of Zach Nugent's guitar and vocals, John Paul McLean's savory bass, Pete Lavezzoli's hearty drums and, of course, a heapin' helpin' of the wizard's magic on Hammond B-3 Organ and keyboards.  Along with Sunshine Becker and Lady Chi on back-up vocals, the result is a most satisfying blend of natural organic grooves that challenges genre boundaries. Their chemistry is the focus from which they create a spontaneous and high art where the sky's the limit musically. They offer an exciting, often psychedelic musical journey that changes nightly and keeps the audience dancing and smiling (and some staring in amazement) for hours.
Adding his rock-gospel-soul-rhythm and blues touch with his funky style of playing, no wonder Jerry nicknamed him "Master of the Universe." Melvin continues to treat music lovers to his unique brand of melodic flavor with JGB. Come see and hear for yourself! The full list of tour dates is posted below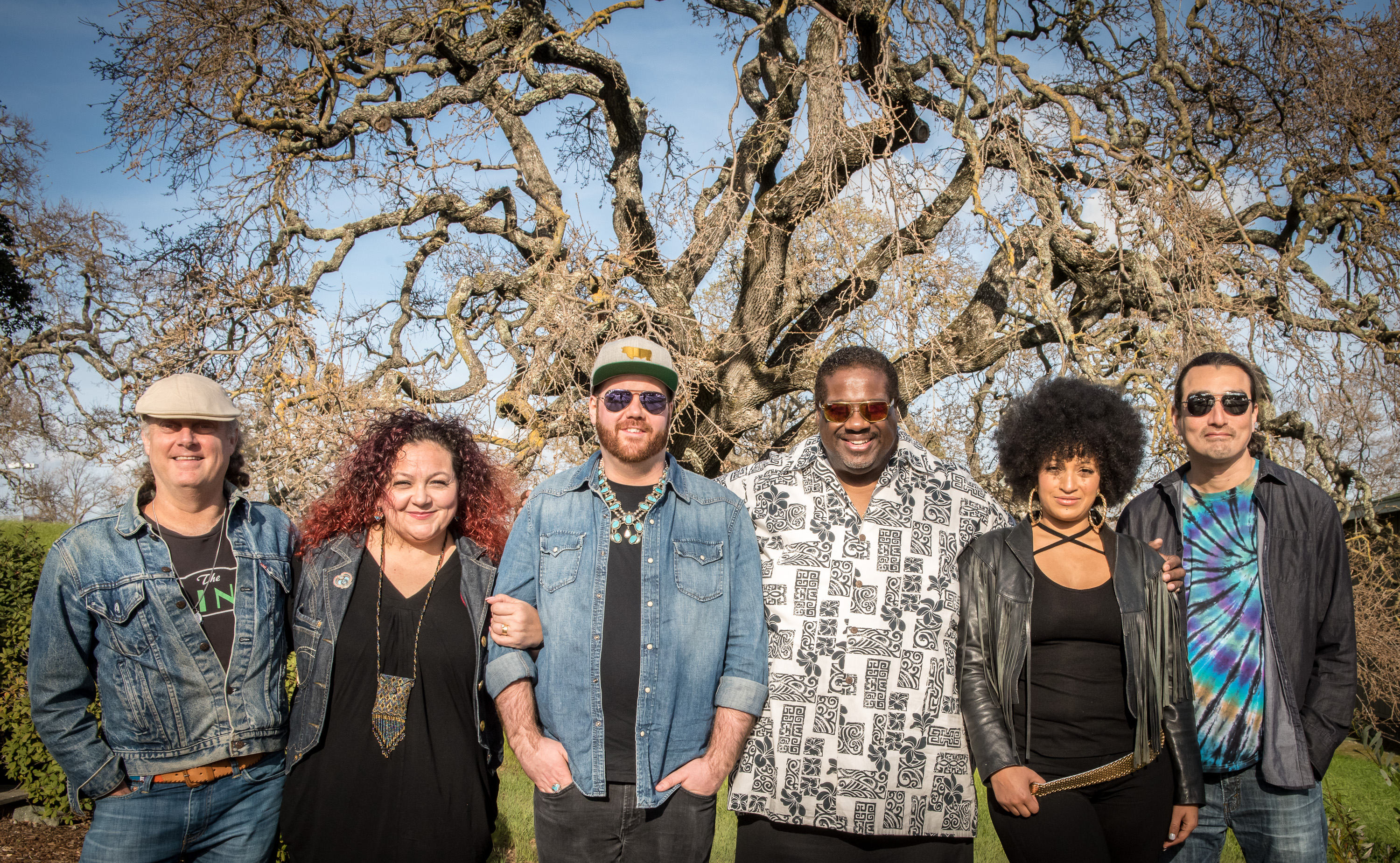 .
MELVIN SEALS & JGB's lineup:
Melvin Seals – Hammond B3 Organ, Keyboards & Vocals
Zach Nugent – Electric Guitar & Lead Vocals
John Paul McLean – Bass
Pete Lavezzoli – Drums
Sunshine Becker and Lady Chi – Backup Vocals
MELVIN SEALS & JGB FALL 2018 TOUR:
09.28 Terrapin Crossroads, San Rafael CA
09.29 Terrapin Crossroads, San Rafael CA
10.03 Jefferson Theater, Charlottesville VA
10.04 5 Points Music Sanctuary, Roanoke VA
10.05 Salvage Station, Asheville NC
10.06 The National, Richmond VA
10.07 The Hamilton, Washington DC
10.09 Louis S Wolk JCC, Rochester NY
10.10 Buffalo Iron Works, Buffalo NY
10.11 The Colonial Theatre, Pittsfield MA
10.12 The Space at Westbury Theater, Westbury NY
10.13 The Ardmore, Ardmore PA
10.14 The Warehouse, Fairfield CT
10.15 Rusty Nail Stage, Stowe VT
10.16 Rusty Nail Stage, Stowe VT
10.17 Port City Music Hall, Portland ME
10.18 Brooklyn Bowl, Brooklyn NY
10.19 Putnam Place, Saratoga Springs NY
10.20 Harrisburg Midtown Arts Center, Harrisburg PA
10.26-27 Hangtown Music Festival: El Dorado County Fair & Event Center, Placerville CA
10.31 The River Theater, Guerneville CA
11.16 The Cabooze, Minneapolis MN
11.17 The Cabooze, Minneapolis MN
01.15-21.19 Jam Cruise on the Norwegian Jade, boarding from Miami FL
To submit a story or to just say hello, email us at lmnandr@gmail.com
Check out the Live Music News and Review.com Facebook page for updates and announcements.